"I am looking for different and interesting ways to teach him how to count, learn the alphabet and eventually start reading."
"My daughter is 3 and I wanted to start writing with her, also need help with recognizing her numbers and letters…."
IT'S TIME TO LOVE LEARNING!
You've decided that it's time to doing some learning activities with your preschooler.
Because she's ready and excited!
You begin your quest to find fun ways to learn the alphabet and numbers (and who knows what else they need to learn) on Pinterest…
only to find a ton of worksheets for learning.
Worksheets?  They can do worksheets at school.
You want her to enjoy learning and really get involved, so it really makes sense.
The activities that you find that aren't worksheets are so over the top to do, with supplies that you have to go to the store and find…
and then take an hour to set the activity up…
hat you get overwhelmed.
There has to be easier way to make it fun to learn!
What if I told you I have a resource of ways for your preschooler to learn what they need to, without worksheets?
LEARN: Hands On Learning Plans for Your Preschooler
Now is the time to involve your preschooler in their learning. Giving them the love of learning early on in life will set them up for success.
These are 35 hands on learning activities that you will actually do with your preschooler that make it fun to learn.
You'll be guided on how to find that extra 15 minutes (that you don't have) to make time for the most important part of your life: your family.
Pre-Planned Activities Ready to Grab and Go!
I just want to say how perfect The Activity Room has been for our family. I have 4 kids: 5, 3, 2 and 4 months. From the moment I wake up it's "go time" and I barely have a moment to think. Having pre-planned and (essentially) pre-made activities ready to grab and go have been fantastic. I can have my older 3 all participate at the same time with me. No one gets bored and they all participate in their own way. 
Virgina P, Mother
"Tell me and I forget. Teach me and I remember. Involve me and I learn." – Benjamin Franklin
Forget the hours of trying to find an activity with supplies you have. Don't waste your time trying to decide if the activity is suitable for your 3 to 5 year old.
Make it easy for your child to WANT to learn with the simplest of learning activities that use the supplies you have.
LEARN has five printable weeks of 35 activities to do with your child. These activities are the heart of the eBooks and are what sets these apart.
An entire week of activities (plus a supply list) is on one sheet of paper, making it easy to print out and pin it up for the week. That also means that each activity is explained in 2-3 short sentences.
There are printable activities, planners, and tips on how to do these activities!
Super easy way to make yourself be present when you have a planned week of simple (doable) activities ready for you to do with your preschooler.
By having a simple place to come back and check off that you did the activities gives you a sense of accomplishment.
That little push you need to help you go ahead and have some fun with the kids!
A blank weekly activity planner is included as well to help you plan each week going forward. Don't worry, there's plenty of more activities included to quickly plan your weeks!
Once you've mastered the planned weeks of activities, keep the fun rolling with the blank weekly activity planner on your own! Head to the resource section full of every kind of activity you're looking for to find ideas to fill it!
Go-To Lists of all the different types of activities with literally over 100 activities for all the ages to do! These are great activities to substitute during the five weeks if you don't have something on hand (which is unlikely since the supplies are all very common) or to use in your activity planning going forward.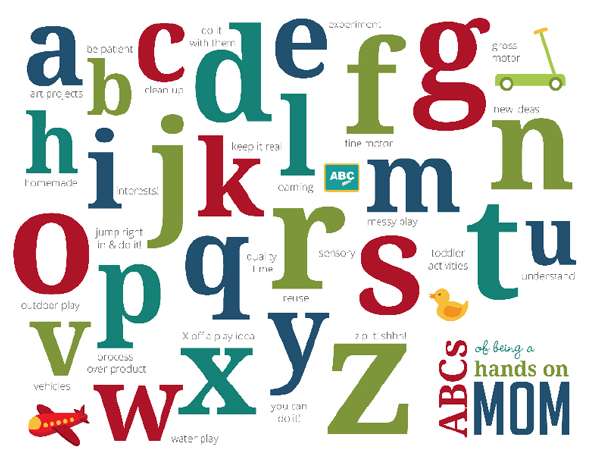 So easy when you're in a funk!
I absolutely love that this takes all the prep work out of engaging my children. It is so easy to just put up the calendar, and glance at it for inspiration when we are in a funk.
Rachel, Mother
OUR SIMPLE & EASY GUARANTEE:
100% Unconditional Money Back Guarantee
It you aren't satisfied in the first 30 days, we would not feel right keeping your money, so we make it easy to get a refund. And just to be clear, there are absolutely no strings attached, no forms to fill out, nothing to prove and we promise we won't even question you.